Burke XT5 Lease Special
2018 XT5 FWD 4dr
$299/month for 36 months. $3999 due at signing
Take Delivery By
Stock Number: C8034
Burke XT5 Lease Special
2018 XT5 FWD 4dr
$299/month for 36 months. $3999 due at signing
Offer Disclosure
*DISCLAIMER $299 PAYMENT BASED ON MSRP $42730 with $22456.10 residual value for 36 months at 10k year. Requires $399 at signing. Selection of vehicles with additional options or higher Manufacturers suggested retail increases monthly payment. Requires dealer participation and current Cadillac lease for $1000 loyalty bonus. Valid on or before 05/31/2018. See dealer for details
Take Delivery By
Stock Number: C8025
Burke XT5 Lease Special
2018 XT5 FWD 4dr
$299/month for 36 months. $3999 due at signing
Offer Disclosure
*DISCLAIMER $299 PAYMENT BASED ON MSRP $42730 with $22456.10 residual value for 36 months at 10k year. Requires $399 at signing. Selection of vehicles with additional options or higher Manufacturers suggested retail increases monthly payment. Requires dealer participation and current Cadillac lease for $1000 loyalty bonus. Valid on or before 05/31/2018. See dealer for details
Take Delivery By
Stock Number: C8036
Burke XT5 Lease Special
2018 XT5 FWD 4dr
$299/month for 36 months. $3999 due at signing
Offer Disclosure
*DISCLAIMER $299 PAYMENT BASED ON MSRP $42730 with $22456.10 residual value for 36 months at 10k year. Requires $399 at signing. Selection of vehicles with additional options or higher Manufacturers suggested retail increases monthly payment. Requires dealer participation and current Cadillac lease for $1000 loyalty bonus. Valid on or before 05/31/2018. See dealer for details
Take Delivery By
Stock Number: C8001
Burke XT5 Lease Special
2018 XT5 FWD 4dr
$299/month for 36 months. $3999 due at signing
Offer Disclosure
*DISCLAIMER $299 PAYMENT BASED ON MSRP $42730 with $22456.10 residual value for 36 months at 10k year. Requires $399 at signing. Selection of vehicles with additional options or higher Manufacturers suggested retail increases monthly payment. Requires dealer participation and current Cadillac lease for $1000 loyalty bonus. Valid on or before 05/31/2018. See dealer for details
Take Delivery By
Stock Number: C8015
Burke XT5 Lease Special
2018 XT5 FWD 4dr
$299/month for 36 months. $3999 due at signing
Offer Disclosure
*DISCLAIMER $299 PAYMENT BASED ON MSRP $42730 with $22456.10 residual value for 36 months at 10k year. Requires $399 at signing. Selection of vehicles with additional options or higher Manufacturers suggested retail increases monthly payment. Requires dealer participation and current Cadillac lease for $1000 loyalty bonus. Valid on or before 05/31/2018. See dealer for details
Take Delivery By
Stock Number: C8006
Burke XT5 Lease Special
2018 XT5 AWD 4dr
$299/month for 36 months. $3999 due at signing
Offer Disclosure
*DISCLAIMER $299 PAYMENT BASED ON MSRP $42730 with $22456.10 residual value for 36 months at 10k year. Requires $399 at signing. Selection of vehicles with additional options or higher Manufacturers suggested retail increases monthly payment. Requires dealer participation and current Cadillac lease for $1000 loyalty bonus. Valid on or before 05/31/2018. See dealer for details
Take Delivery By
Stock Number: C8048
Burke XT5 Lease Special
2018 XT5 FWD 4dr Luxury
$299/month for 36 months. $3999 due at signing
Offer Disclosure
*DISCLAIMER $299 PAYMENT BASED ON MSRP $42730 with $22456.10 residual value for 36 months at 10k year. Requires $399 at signing. Selection of vehicles with additional options or higher Manufacturers suggested retail increases monthly payment. Requires dealer participation and current Cadillac lease for $1000 loyalty bonus. Valid on or before 05/31/2018. See dealer for details
Take Delivery By
Stock Number: C8019
Burke XT5 Lease Special
2018 XT5 FWD 4dr Luxury
$299/month for 36 months. $3999 due at signing
Offer Disclosure
*DISCLAIMER $299 PAYMENT BASED ON MSRP $42730 with $22456.10 residual value for 36 months at 10k year. Requires $399 at signing. Selection of vehicles with additional options or higher Manufacturers suggested retail increases monthly payment. Requires dealer participation and current Cadillac lease for $1000 loyalty bonus. Valid on or before 05/31/2018. See dealer for details
Take Delivery By
Stock Number: C8013
Burke XT5 Lease Special
2018 XT5 FWD 4dr Luxury
$299/month for 36 months. $3999 due at signing
Offer Disclosure
*DISCLAIMER $299 PAYMENT BASED ON MSRP $42730 with $22456.10 residual value for 36 months at 10k year. Requires $399 at signing. Selection of vehicles with additional options or higher Manufacturers suggested retail increases monthly payment. Requires dealer participation and current Cadillac lease for $1000 loyalty bonus. Valid on or before 05/31/2018. See dealer for details
Take Delivery By
Stock Number: C8020
Burke XT5 Lease Special
2018 XT5 FWD 4dr Luxury
$299/month for 36 months. $3999 due at signing
Offer Disclosure
*DISCLAIMER $299 PAYMENT BASED ON MSRP $42730 with $22456.10 residual value for 36 months at 10k year. Requires $399 at signing. Selection of vehicles with additional options or higher Manufacturers suggested retail increases monthly payment. Requires dealer participation and current Cadillac lease for $1000 loyalty bonus. Valid on or before 05/31/2018. See dealer for details
Take Delivery By
Stock Number: C8021
Burke XT5 Lease Special
2018 XT5 AWD 4dr Luxury
$299/month for 36 months. $3999 due at signing
Offer Disclosure
*DISCLAIMER $299 PAYMENT BASED ON MSRP $42730 with $22456.10 residual value for 36 months at 10k year. Requires $399 at signing. Selection of vehicles with additional options or higher Manufacturers suggested retail increases monthly payment. Requires dealer participation and current Cadillac lease for $1000 loyalty bonus. Valid on or before 05/31/2018. See dealer for details
Take Delivery By
Stock Number: C8032
Burke XT5 Lease Special
2018 XT5 AWD 4dr Luxury
$299/month for 36 months. $3999 due at signing
Offer Disclosure
*DISCLAIMER $299 PAYMENT BASED ON MSRP $42730 with $22456.10 residual value for 36 months at 10k year. Requires $399 at signing. Selection of vehicles with additional options or higher Manufacturers suggested retail increases monthly payment. Requires dealer participation and current Cadillac lease for $1000 loyalty bonus. Valid on or before 05/31/2018. See dealer for details
Take Delivery By
Stock Number: C8031
Burke XT5 Lease Special
2018 XT5 AWD 4dr Luxury
$299/month for 36 months. $3999 due at signing
Offer Disclosure
*DISCLAIMER $299 PAYMENT BASED ON MSRP $42730 with $22456.10 residual value for 36 months at 10k year. Requires $399 at signing. Selection of vehicles with additional options or higher Manufacturers suggested retail increases monthly payment. Requires dealer participation and current Cadillac lease for $1000 loyalty bonus. Valid on or before 05/31/2018. See dealer for details
Take Delivery By
Stock Number: C8033
Burke XT5 Lease Special
2018 XT5 AWD 4dr Luxury
$299/month for 36 months. $3999 due at signing
Offer Disclosure
*DISCLAIMER $299 PAYMENT BASED ON MSRP $42730 with $22456.10 residual value for 36 months at 10k year. Requires $399 at signing. Selection of vehicles with additional options or higher Manufacturers suggested retail increases monthly payment. Requires dealer participation and current Cadillac lease for $1000 loyalty bonus. Valid on or before 05/31/2018. See dealer for details
Take Delivery By
Stock Number: C8029
Burke XT5 Lease Special
2018 XT5 AWD 4dr Luxury
$299/month for 36 months. $3999 due at signing
Offer Disclosure
*DISCLAIMER $299 PAYMENT BASED ON MSRP $42730 with $22456.10 residual value for 36 months at 10k year. Requires $399 at signing. Selection of vehicles with additional options or higher Manufacturers suggested retail increases monthly payment. Requires dealer participation and current Cadillac lease for $1000 loyalty bonus. Valid on or before 05/31/2018. See dealer for details
Take Delivery By
Stock Number: C8044
Burke XT5 Lease Special
2018 XT5 FWD 4dr Luxury
$299/month for 36 months. $3999 due at signing
Offer Disclosure
*DISCLAIMER $299 PAYMENT BASED ON MSRP $42730 with $22456.10 residual value for 36 months at 10k year. Requires $399 at signing. Selection of vehicles with additional options or higher Manufacturers suggested retail increases monthly payment. Requires dealer participation and current Cadillac lease for $1000 loyalty bonus. Valid on or before 05/31/2018. See dealer for details
Take Delivery By
Stock Number: C8027
Burke XT5 Lease Special
2018 XT5 AWD 4dr Luxury
$299/month for 36 months. $3999 due at signing
Offer Disclosure
*DISCLAIMER $299 PAYMENT BASED ON MSRP $42730 with $22456.10 residual value for 36 months at 10k year. Requires $399 at signing. Selection of vehicles with additional options or higher Manufacturers suggested retail increases monthly payment. Requires dealer participation and current Cadillac lease for $1000 loyalty bonus. Valid on or before 05/31/2018. See dealer for details
Take Delivery By
Stock Number: C8043
Burke XT5 Lease Special
2018 XT5 AWD 4dr Luxury
$299/month for 36 months. $3999 due at signing
Offer Disclosure
*DISCLAIMER $299 PAYMENT BASED ON MSRP $42730 with $22456.10 residual value for 36 months at 10k year. Requires $399 at signing. Selection of vehicles with additional options or higher Manufacturers suggested retail increases monthly payment. Requires dealer participation and current Cadillac lease for $1000 loyalty bonus. Valid on or before 05/31/2018. See dealer for details
Take Delivery By
Stock Number: C8030
Burke XT5 Lease Special
2018 XT5 AWD 4dr Platinum
$299/month for 36 months. $3999 due at signing
Offer Disclosure
*DISCLAIMER $299 PAYMENT BASED ON MSRP $42730 with $22456.10 residual value for 36 months at 10k year. Requires $399 at signing. Selection of vehicles with additional options or higher Manufacturers suggested retail increases monthly payment. Requires dealer participation and current Cadillac lease for $1000 loyalty bonus. Valid on or before 05/31/2018. See dealer for details
Take Delivery By
Stock Number: C8017
Burke XT5 Lease Special
2018 XT5 AWD 4dr Platinum
$299/month for 36 months. $3999 due at signing
Offer Disclosure
*DISCLAIMER $299 PAYMENT BASED ON MSRP $42730 with $22456.10 residual value for 36 months at 10k year. Requires $399 at signing. Selection of vehicles with additional options or higher Manufacturers suggested retail increases monthly payment. Requires dealer participation and current Cadillac lease for $1000 loyalty bonus. Valid on or before 05/31/2018. See dealer for details
Take Delivery By
Stock Number: C8035
GREAT POWER, GREAT EFFICIENCY
The 310-hp 3.6L V6 engine gives you effortless command of the road. It's also equipped with intelligent technologies like Active Fuel Management and Cadillac's Auto Stop/Start feature. The former deactivates engine cylinders when less power is needed, the latter automatically stops and starts the engine when the vehicle is stopped in traffic. Both promote greater efficiency,1 decreased emissions and all-around driver satisfaction.
Inside the XT5, cutting-edge technologies can be found exactly where you want them. The placement and feel of every switch and interface has been optimized for comfort and convenience. The result is an ingenious cabin that enhances your awareness and elevates every mile.
Confidence: your constant companion. The XT5 features a sophisticated network of technologies to help you keep watch over your front, rear and side. Your peace of mind is safeguarded, so you can focus on moving forward.
Enter the XT5 Platinum and exclusive illuminated sill plates greet you. Semi-Aniline full leather wraps the seats, armrests and door trim. A microsuede headliner and refined accents complete this distinguished cabin.
MORE ROOM FOR POSSIBILITY
The XT5 accommodates with ease. Adjustable Rear Sliding Seats adapt to fit your changing needs. When you need more room for cargo, all three seats can be individually folded flat to reveal up to 63 cubic feet of additional space.2
The XT5 takes a fashion-forward approach. The signature grille and crest turn heads with every arrival, while sharp lines and sweeping curves meet jewel-like lighting elements for a style that's truly moving.
FWD
Crystal White Tricoat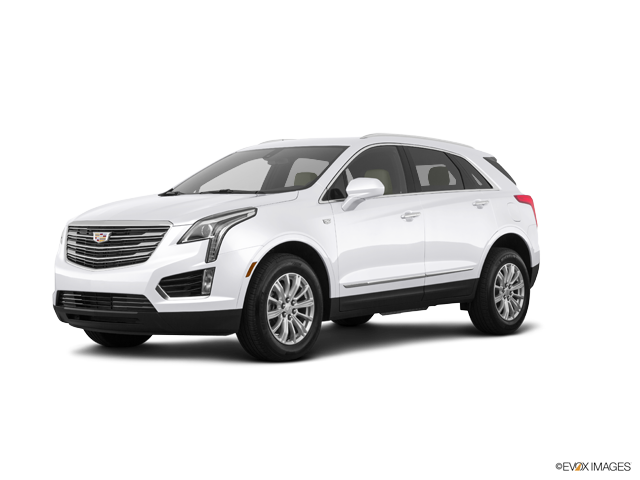 EXPERIENCE THE 2018 Cadillac XT5 NEAR Ocean City
Burke Cadillac has a large selection of 2018 Cadillac XT5 for our Cape May Court House, NJ drivers. New vehicle shoppers from Atlantic City, Egg Harbor, and Ocean City know to visit our dealership in Cape May Court House for our high level of customer satisfaction, which can be seen in the number of repeat customers and referrals we receive. Burke Cadillac has been your Cape May Court House, NJ car dealership for years, and we're known by Cape May Court House car shoppers for our straightforward and honest way of doing business. When it comes to providing competitive pricing and selection, Burke Cadillac is your Ocean City Cadillac XT5 authority. We encourage you to come to our
Cape May Court House dealership
to test drive this vehicle and see it for yourself. Whether you're from Ocean City, Atlantic City, or Egg Harbor, make Burke Cadillac your destination when you're in the market for a 2018 XT5 and find out why more Cape May Court House Cadillac drivers are choosing us for their Cadillac needs.
New 2018 Cadillac XT5 at Burke Cadillac in Cape May Court House
Discover the new Cadillac XT5, available to buy or lease today at Burke Cadillac. On this page, you will find the 2018 XT5 vehicles that are currently available to buy or lease at our Cape May Court House dealership, be able to see the exterior color options, view photos, and more. If you have a question about this new XT5 or any other new and used vehicle at Burke Cadillac, please give us a call at (609) 961-1423, and our friendly staff will be happy to assist you.